Chances are, you've probably wondered what is it like to have a twin, especially an identical twin. It could be interesting to see someone look very much like you, but not you. We recently got in touch with twins twins Cindee and Candee Pendoza, and asked them to share what life is like to be identical twins.
Here is their story:
Can you tell us something about yourself? What are you busy with these days? Do you have other siblings?
Candee: I am the youngest child. I describe myself as timid and composed most of the time. I can say that I'm a bit opposite of my twin sister because I'm the serious one. Others, like my colleagues, would tell me that I'm talkative/very informative, keen to details so I'm very strict, and a good listener and advisor regarding relationships, health, etc. I'm also interested in arts and animations, movie/TV marathons, and eating/drinking sessions with my Dad and twin. Recently, I'm into doing research regarding health and natural healing, psychic senses, and higher dimensions.
Cindee: I see myself as the more shy twin. I literally shut myself. Most of the time, I like to just listen when someone is talking. I only talk when needed or if I do have input. If I have ideas in mind, I try to express when I can. I am busy these days doing a lot of research and writing.
Yes, we have 3 elder siblings: 2 elder brothers and 1 elder sister.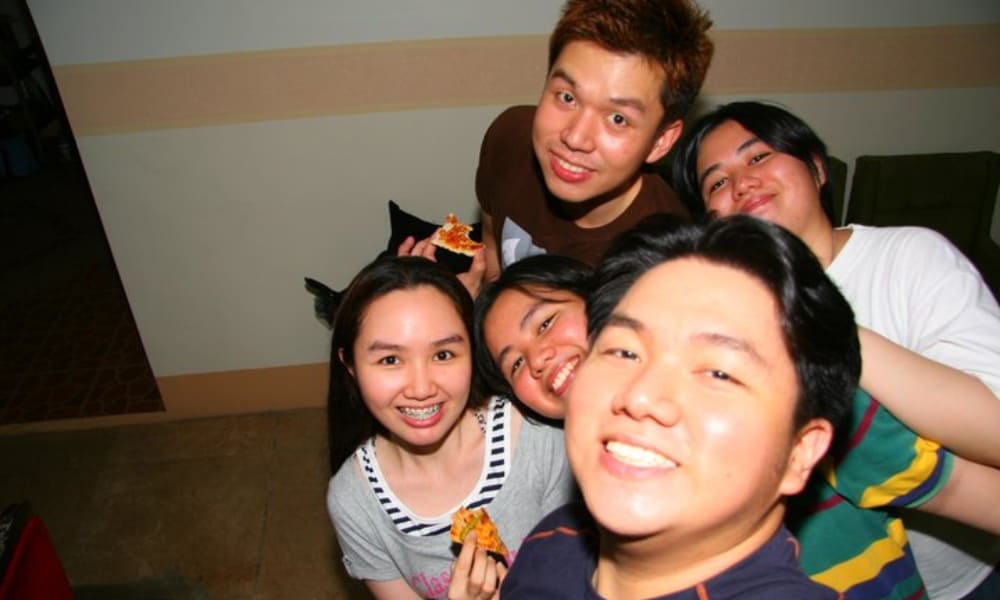 Do twins run in your family? Were your parents surprised?
Yes, we're actually the third generation of twins on our mother's side. It was our great grandmother who was the first in the family to have a twin sister. For the second generation, we have one identical and the other is fraternal. It's cool that we were able to meet our titos, who are also identical like us, since they're still in the country.
When our Mom was still alive, we asked her many times regarding a lot of things, which included their reaction when they found out that she was having twins. We asked our Dad about it too. They both said it was really nice and they were very excited, though they didn't really expect or plan to have more than 3 children.
Cindee: Twins running in your family is one of the misconceptions we hear all the time. I'd like you to know that you may not have it in your family on both sides, but you can start that. Yes, you can have twins and they'll be the first generation in your family.
Candee: Nowadays people can choose to have twins or multiple babies even if there's none in your family (through IVF). This is how fast technology is developing.