9 Surprising Benefits of Eating Raw Garlic
One of the spices that must be available in the kitchen of every Filipino home is garlic. A lot of our dishes, especially adobo, is not complete without the addition of garlic. But in addition to making food delicious, garlic is also effective in maintaining your health! This is especially true when you eat it raw. Are you curious about the benefits of eating raw garlic?
What Is the Nutritional Content of Garlic?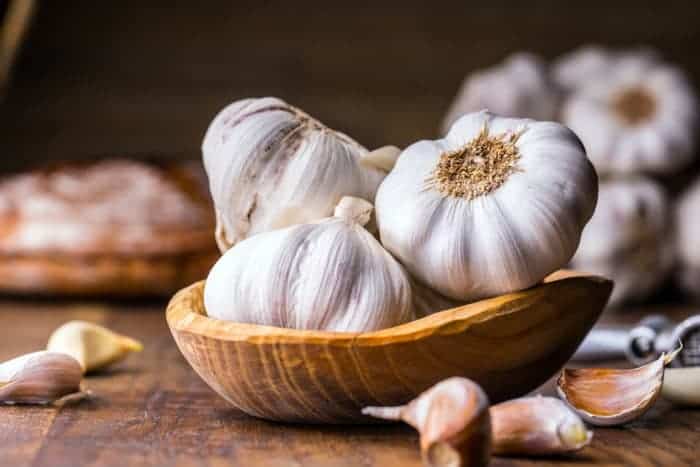 Garlic is a tuber with the Latin name Allium sativum. Garlic is still included in the amaryllis plant family (Amaryllidaceae), and is related to scallions and shallots. It is native to Central Asia, but also grows in Italy and southern France and other countries.
In one garlic there are usually 1-10 cloves. Each clove itself weighs about 6-8 grams. So, per 100 grams of garlic contains approximately:
4 calories

1 gram carbohydrate

0.2 grams of protein

0.1 grams of fiber

0.1 milligrams of manganese (equivalent to 3% of the body's daily requirement)

0.9 milligrams of vitamin C (equivalent to 2% of the body's daily requirement)

5.4 milligrams of calcium (equivalent to 1% of the body's daily requirement)

0.4 micrograms of selenium (equivalent to 1 percent% of the body's daily requirement)

a line of antioxidants such as flavonoids, oligosaccharides, and amino acids
Garlic also contains active sulfur compounds such as alliin, allyl propyl disulfide, diallyl disulfide, and diallyl trisulfide. When raw garlic is chewed in the mouth, the sulfur substances will react to form allicin.