Infectious diseases are conditions caused by organisms such as bacteria, viruses, and parasites. Some kinds of infectious illnesses can be transmitted from person to person – we call these communicable diseases. On the other hand, some infectious disorders spread through direct contact, mosquito bites, or consumption of contaminated food. Below are the most common infectious diseases in Filipino children.
Common Cold
First on our pediatric infectious diseases list is the common cold. Experts say it is the most common viral respiratory condition. It causes a runny nose, nasal congestion with or without discharge, and watery eyes.
The common cold is not vaccine-preventable since there are over 200 viruses that cause colds. Learn more about the common cold home treatment here.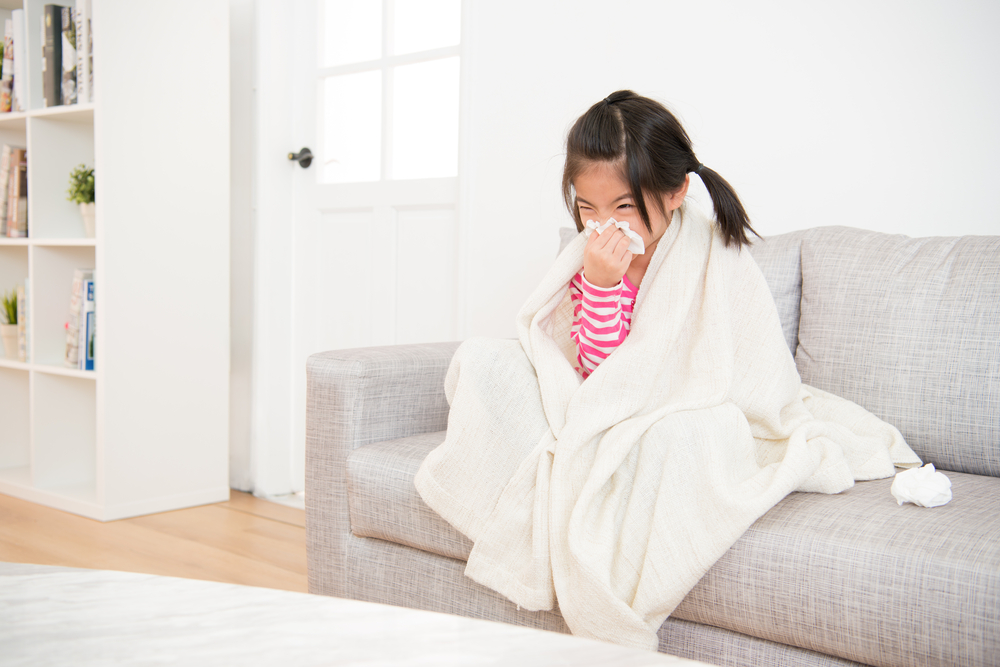 Chickenpox or Bulutong
Next, we have chickenpox, an infection caused by the varicella virus. Chickenpox results in fever, loss of appetite, tiredness, headache, and rashes that become itchy, fluid-filled, and then scabby.