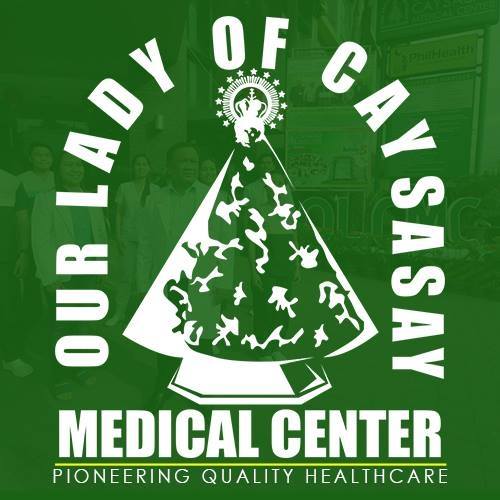 Our Lady of Caysasay Hospital
V. Ilustre St., Lemery, 4209 Batangas
Regular Hours
Emergency Hours available!
About the hospital
Our Lady of Caysasay Medical Center, Inc. (OLCMC) is a LEVEL 2 care hospital with thirty-one (31) years of experience in hospital operation and administration. It's high-class healthcare and patient-centered integrated medical center and is now one of the premier centers for excellence in healthcare not only in Southern Luzon but also in the Philippines.
Specialties
Gastroenterology
Cardiology
Pulmonology
Nephrology
Obstetrics and Gynecology
Ear Nose and Throat
Pediatrics
Orthopedics
Neurology
Psychiatry
Medical Facilities
Laboratory
Immunology
Serology
Clinical Chemistry
Ca 600
Hematology
Bacteriology
Clinical Microscopy
Newborn Screening
Histopathology
Location
Book Now
Choose the right doctor, medical service you need to examine and make an appointment right away.
Hospital