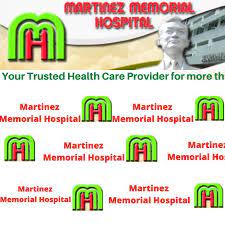 Martinez Memorial Hospital
198 A. Mabini Street Corner L. Lupa Street, Maypajo, Caloocan City 1410
Regular Hours
Emergency Hours available!
About the hospital
The Martinez Memorial Hospital is the landmark of excellent clinical management and expert nursing care in Metro Manila, fashioned in an exceptional fine tradition of value-driven, safety based, and innovative health care service.
Medical Facilities
Emergency Room
Pharmacy
Radiology
Laboratory
PT Rehab
Hemodialysis
Outpatient Clinics
Nutrition and Dietitics
Central Supply Room
OR/DR Complex
Location
Book Now
Choose the right doctor, medical service you need to examine and make an appointment right away.
Hospital