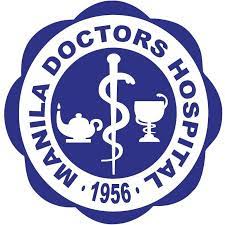 Manila Doctors Hospital
667 United Nations Ave, Ermita, Manila, 1000 Metro Manila
Regular Hours
Emergency Hours available!
About the hospital
For more than sixty (60) years, Manila Doctors Hospital has embraced the challenge of providing accessible, world-class, quality healthcare.
Medical Facilities
Aesthetics Center
Cardiac Rehabilitation
Cardiovascular Catheterization Laboratory
Cardiovascular Center
Child Neurosciences Center
Clinical Nutrition Management Services (CNMS)
Computerized Tomography (CT Scan)
Coronary Care Unit
Telemetry Unit
Corporate Health Services
Location
Book Now
Choose the right doctor, medical service you need to examine and make an appointment right away.
Hospital