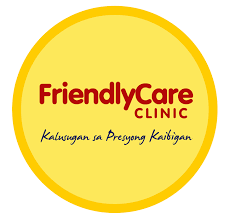 Friendly Care Clinic
2F Metrolane Complex, P. Tuazon cor 20th Ave., Cubao, Quezon City
About the hospital
FriendlyCare was founded based on extensive research studies and statistics facilitated by USAID during its conception stage. It is designed to serve the unmet needs of the market lodged in between the expensive private health care services and crowded public health facilities with focus on reproductive health including family planning.
Medical Facilities
XRay
Ultrasound
2D Echo
Cardiosource procedures
Audiometry (mobile service)
Blood chemistries
Routine CBC
Routine Urinalysis
Routine Stool exam/ with occult blood
Sputum AFB
Location
Book Now
Choose the right doctor, medical service you need to examine and make an appointment right away.
Hospital