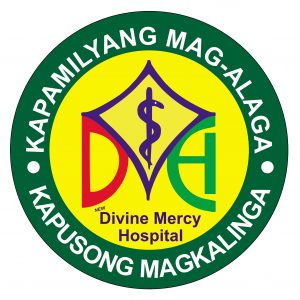 Divine Mercy Hospital, Inc.
9 & 10, Amante Subdivision, San Pedro City, 4023,
Regular Hours
Emergency Hours available!
About the hospital
The New Divine Mercy Hospital is a 54-bed Hospital adequately equip to provide medical treatment of most major and minor illness. Our patient care is focused on attending to the needs of someone as if he is a family member- an assurance that you shall receive the best medical care possible
Specialties
Cardiology
Dentistry
Obstetrics and Gynecology
Pediatrics
Dermatology
Endocrinology
Ear Nose and Throat
Gastroenterology
Nephrology
Neurology
Medical Facilities
Emergency Room/ Trauma Unit
Out-patient Department
Operating Room
Recovery Room
Pharmacy
Diagnostic Laboratory Services
Pathology
Drug Testing
Radiology
X-ray with
Location
Book Now
Choose the right doctor, medical service you need to examine and make an appointment right away.
Hospital